Monday Musings: Joshua Harris, Racism & Homeschooling
I never read I Kissed Dating Goodbye. I knew the book existed but I was already married by the time it came out. I eventually learned he was considered a homeschool leader. Years later I discovered he was even a pastor.
Then I read about his admission that he needed more theological training. So he went to a seminary up north. The next thing I know, he's separating his wife and hanging out at queer parades.
Naturally, people piled on, using him as evidence of the rottenness of conservatives and homeschooling. They did the same thing with Doug Phillips. And the Duggars. Remember them? Oh, and Gothard. And let us not forget about Sproul, Jr. I wrote about Phillips, the Duggars and then Sproul Jr. It was the #MeToo of the homeschooling movement.
A few years later, the real #MeToo explodes on the scene and it is still reverberating through the country and lawcourts. It puts to shame what was in the homeschooling circuit. It affects men and women. And it was mostly concentrated in the small elite circles of Hollywood and Big Media. Meanwhile, children are taught sodomy in schools and Drag Queen Story Hours are defended by so-called conservatives.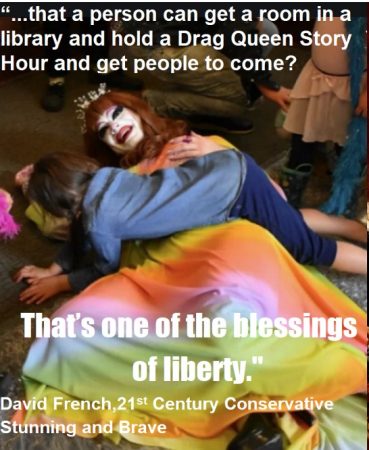 But homeschooling is the problem? Rather, the problem is probably the same with other parts of society: too many people are beholden to celebrities. Leadership is attractive to certain male personalities that are dangerous. But Christian naivety (and other issues) lets them past the picket line designed to protect the flock.
Meanwhile, attacks upon homeschooling have come from another corner of the internet. Known for pushing something akin to a religious equivalent of interesectionality (eg. "Woke"), this race trauma counselor forgot to modify his noun with "some":
"Side note: Claiming the rise of homeschooling was about combating secularism and not about racism is like saying the confederate war was about "state rights" not "slavery". The historical data doesn't support that. Some in present day may do it for that reason, not in past."
He followed that quote a day latter to explain, "To clarify tho I don't think this thread really requires it; I believe there are many people who choose homeschooling for non-racist reasons. It's likely most choose it for same reasons We did. I haven't been apart of any *racist* homeschooling communities. Folks have been great."
Then what's the gripe about? Oh, that's right, homeschooling circles have too many white people: "But, that doesn't mean there isn't isolation due to cultural & ethnic differences, especially for non-Anglo children in predominately white educational spaces. Also, a community can be well-meaning AND still use a curriculum that presents an Anglo-centric view of the world."
It's not a matter of feeling odd or out of place, it's a stronger feeling that invokes the word "hate": "I hate how mono-ethnic the Christian homeschool community is."
If it's not one thing about homeschooling, it another. The best thing is probably to ignore him for now. Meanwhile, I encourage any of my readers to homeschool while they still can! It is hard to prove how widespread the rot is in US schools (since they are run by local districts) but it is pretty deep and wide: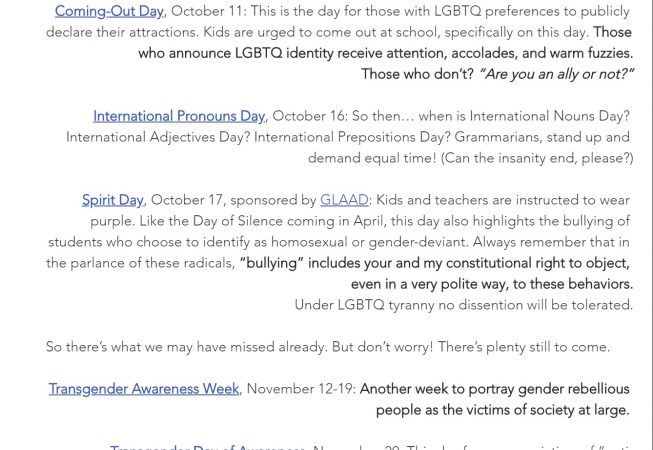 That's just a partial list. At this rate, the only normal people will be homeschooling families. And everyone else will be like Sodom and Gomorrah.