In September of 2001, I was an engineer at the old Westinghouse building in Westminster, near I-25.
My job was good. Many mornings I would enjoy eating breakfast at work. It was novel. The food was good. It was also a time to talk with coworkers about issues other than work.
That morning, I watched the news out of the corner of my eye, while focusing on my meal. I enjoyed the omelet as the cheese and egg blended in my mouth. Then the omelet turned to ashes.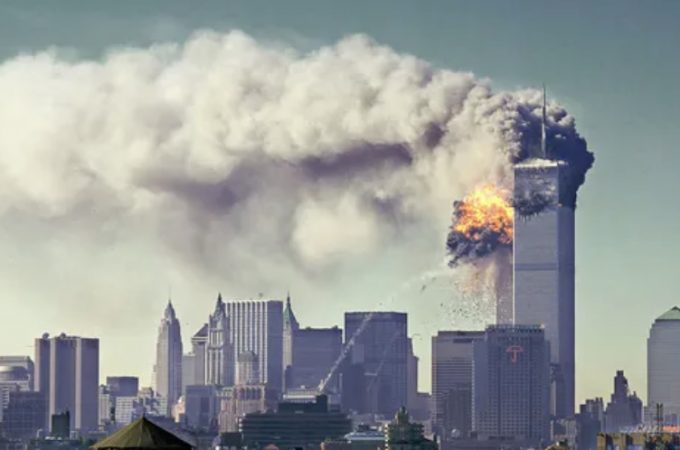 I watched with horror as the impossible happened. Like the bullet of the assassin, the first plane drilled into the tower. What a tragedy! Was the equipment malfunctioning? My heart went out to the lost lives.
About fifteen minutes later, another plane was thrown at the second tower. Stupefied, I stared at the screen. The people in the cafeteria were transfixed upon the television. Gasps of unbelief punctuated the silence of the room. This could not be a coincidence. There was no malfunction.
For the next forty minutes, we numbly attempted to work. But like metal attracted to magnets, our minds gravitated toward the tragedy. We walked back to the cafeteria. Then the first tower collapsed.
As that tower collapsed, my mind collapsed with unbelief and sorrow. How could this be happening?
That question still echoes today: how could this have happened? Why had this happened? Different people offer different reasons. Some atheists point to it as evidence of the dangers of religion. Other people blame the sluggishness of the military.
Christians also gave different answers. Some were just as baffled. Some even blamed homosexuality. Few followed the understanding of our American forefathers: that all things are in God's hands. At the opening of the American Revolution, Congress recommended a day of prayer and fasting:
"In times of impending calamity and distress; when the liberties of America are imminently endangered…it becomes the indispensable duty of these hitherto free and happy colonies, with true penitence of heart, and the most reverent devotion, publickly to acknowledge the over ruling providence of God; to confess and deplore our offences against him; and to supplicate his interposition for averting the threatened danger…by a sincere repentance and amendment of life, appease his righteous displeasure, and, through the merits and mediation of Jesus Christ, obtain his pardon and forgiveness…"
Just as our forefathers of 1776 believed, hopefully Christians today will take the words of Christ seriously while mourning for the dead and comforting the living:
"Or those eighteen on whom the tower in Siloam fell and killed them, do you think that they were worse sinners than all other men who dwelt in Jerusalem? I tell you, no; but unless you repent you will all likewise perish." (Luke 13:4, 5)