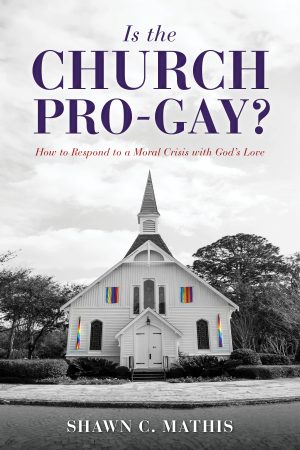 AVAILABLE JANUARY 11th, 2024: Amazon and Google Store.
Pre-Order on Amazon
More people are LGBT than ever before — including in the churches. Gay acceptance is now an issue in historically conservative congregations. Christians must face the Biblical and pastoral implications. How can we witness the law and gospel with conviction and love?
How does the Gospel answer the gay challenge to the church?
In this challenging and helpful book, Presbyterian Pastor Shawn Mathis calls the church to take this moral crisis head-on. He confronts hard facts that many Christians are afraid to face. He focuses on those who confess LGBT attractions and want to be an active part or a leader in the church. He ties all of this to the duty to mortification for all Christians and provides an outline of how a faithful church can respond to this pressing issue.
Shawn Mathis served in the Air Force and worked as an electrical engineer before ministering at Providence Orthodox Presbyterian Church in Denver since 2006. He is passionate about applying Biblical truth to the pressing concerns of today's Christians. His writings are at PastorMathis.com and social media.